Annual Events in Bathurst:
March          – Bathurst Agricultural Show    
April             – Book Fair                            
June            – Solstice Bagpipes / Farm Fair
July              – Dog Show / Christmas in July
Augst           – Country Affair (2023 video here)
October       – Thicket Festival / October Fest / Halloween 
November   – Music at the Mill
December   – Picnic & Christmas Carols / Ox Braai
Weekly Events in Bathurst
Live music at the Pig & Whistle, 269 Kowie Road, every Saturday and Sunday Lunch 12.00 – 15.00
Book your sunday lunch and enjoy live music every Saturday and Sunday on the Verandah.
Sunday Farmers Market at Just off Centre, 237 Kowie Road, Bathurst every Sunday 9.30 – 12.00.
The Market is open every Sunday, rain or shine. Immerse yourself in the most beautiful outdoor market in Bathurst, now in it's 20th year. Escape into the Just Off Centre Art Studio & Gallery's garden and admire the outstanding crafts under the trees. Here you will also be able to get some quality locally sourced ingredients, handmade crafts and organic products. Sit and enjoy the beautiful garden with a cuppa & some of the refreshments on offer or browse the outstanding artworks in the Gallery.
Restaurants, Coffee Shops & Take aways
Restaurant, Coffee Shop,Take Away, Licensed, Wifi
Bathurst Arms                         York Road. 082 357 2871                     RLW
Fish Shack                                Kowie Road. 071 444 972                    T
Kingston Farm                         Shaw Park Road. 083 262 4813          RCLW
Shelley's Family Restaurant  Kowie Road                                             RW     
Lucky Bean                               Kowie Road. 082 853 4109                  CW
Pig and Whistle                        Kowie Road. 046 625 0673                  RLW
Pizza Place                               Trappes Street. 084 051 6063             RT
That Coffee Place                    Trappes Street. 061 191 5174             CW
The Little Bistro                        York Road. 076 597 7085                    RW
The Pie Place                            Kowie Road.                                           T 
The Ploughman Pub                Trappes Street. 072 830 9177             RLW
.
For more information on Things to do in Bathurst and upcoming Events,  check out our events calendar here…
Article written by Leathicia Venter on 12th October 2023:

What is it about Bathurst that makes it worth visiting?

Bathurst – Where History, Heart, and the Centre of the Universe Collide!
Hold onto your hats because I'm about to spill the beans about the coolest small town in South Africa – Bathurst! Yup, it might be small, but it's bursting with character and stories that'll knock your socks off.  Read more…


Riding

Bathurst village is home to a diverse, vibrant equestrian community. Numerous locals own their own horses and the village boasts a riding school and trail riding    Read more…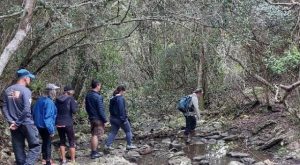 Walking / Hiking
Charlotte Brennan has voiced her interest in hiking trails in and around Bathurst Village. She has started a Whatsapp Group named the 'Bathurst Striders' where community walks are being set up
Read more...
Sports for Youngsters from Nolukhanyo
A success story Vuyo Sontsonga had a vision. He wanted to create a soccer club for the youngsters from Nolukhanyo. So he did. But not only did he devote time and effort for his players,  Read more…